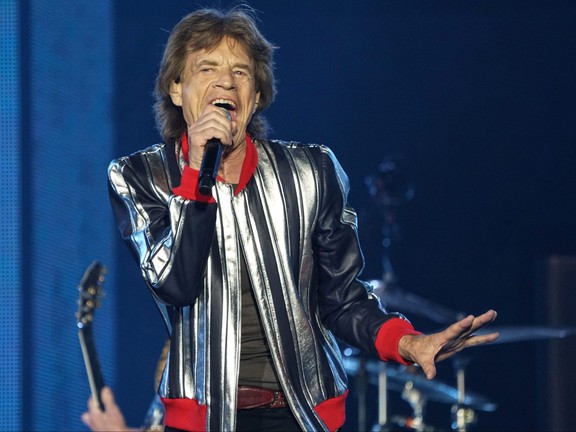 Article content
Rolling Stones fans who have long-hoped for the release of the band's legendary gigs at Toronto's El Mocambo club in 1977 are finally going to get some satisfaction.
Article content
The British rockers are set to drop Live at the El Mocambo on May 13. The release will capture the Stones' full set from the March 5 show, plus three bonus tracks from the March 4 gig when they hit the stage at the 300-person capacity club for the secret shows as the Cockroaches.
The album will be available on double CD, 4 LP black vinyl, 4 LP neon vinyl and digitally. Only four of the performances found their way onto the quartet's Love You Live album that was released in September 1977, which featured tracks from the Stones' 1975 and '76 tours.
Two tracks from the shows — and Rip This Joint — are now available on digital platforms.
Article content
In a press release, the history of the secret shows is recounted. The concerts were open to
Instead, the Halifax rockers opened for the Stones — aka the — who ran through a mixture of well-known live staples (Let's Spend The Night Together and Tumbling Says), blues covers (Muddy Waters' Mannish Boy and Willie Dixon's Little Red Rooster) and the live debut of Worried About Youwhich was released on 1981's Tattoo You. The band also played new tracks from its then-latest album black and blueincluding Hot Stuff and Hand of Fate.
After closing in 2014, the El Mo reopened in 2020 with Dragon's Den star Michael Wekerle spearheading its revival.
Article content
During the '90s and 2000s, the Stones famously rehearsed for many of their world tours in Toronto, playing secret shows to mark their time in the city.
"You're all our guinea pigs," guitarist Keith Richards joked during a 2005 appearance at the Phoenix Concert Theatre. "I can't think of a better place to rehearse."
Other notable club shows the Stones played in the city included sets at the now-defunct RPM (1994), the Horseshoe Tavern (1997) and the Palais Royale (2002)
But the 1977 concerts were the stuff of legend. Maggie Trudeau was backstage, and Richards ended up being busted that week for heroin possession at the Westin Harbor Castle. As part of his punishment for the drug offence, the band had to return to the city to play a charity concert.
The Stones are set to mark their 60th year making music together with a European tour this summer.
Rolling Stones dump 'Brown Sugar' after 50 years: 'They're trying to bury it'

8 unforgettable Rolling Stones concerts in Toronto

STONES UNZIPPED: Immerse yourself in The Rolling Stones in Kitchener

Toronto's iconic El Mocambo opens Thursday after big renovation

Reference-torontosun.com