Like the F-14 Tomcat fighter jets in the film, some heroes – like this star motorcycle – just seem to get better with age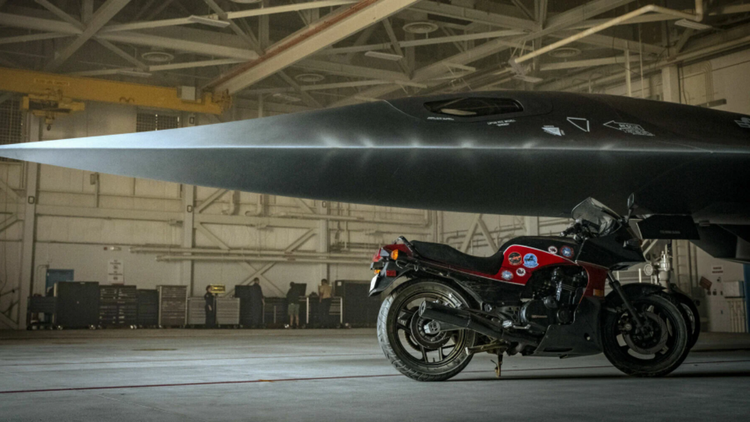 Article content
When Pete "Maverick" Mitchell roars back onto screens this weekend, he'll be bringing an old friend with him. It's been thirty-six years since the first top gun, but this machine still has what it takes to fulfill those born with a need for speed. Sixteen valves, four pistons, and liquid cooling in an engine used as a stressed member. Some 115 hp, good for a top speed above 240 km/h. The fastest motorcycle in the world at the time. The first Ninja, and it's back.
Article content
We apologize, but this video has failed to load.
The new 'Top Gun' movie marks the return of the Ninja Back to video
The Kawasaki GPZ900R makes a return cameo in Top Gun: Maverick, because how could it not. It was the bike that took us all along the highway to the danger zone (no helmet required) and while its power and performance have long been exceeded by modern motorcycles, including the Kawasaki H2 that also makes an appearance in the new movie, the original Ninja is still a hero.
As with the F-14 Tomcats of the original top gun, sometimes time moves on, but the machinery still stays effortlessly cool. In the case of the GPZ900R, you had a motorcycle that was developed over six years in secret, became an instantaneous race-winning success, and put down numbers that would shame most modern performance cars even today. Granted, "GPZ900R" is a moniker more suited for a starwars droid than a top gun, but this was the bike that kicked off Kawasaki's "Ninja" series. The name fit.
Article content
Using the engine as part of a motorcycle's structure, rather than a frame holding an engine, had been tried before in the very early days of motorcycling. Here though, it was unusual, and helped keep weight down. The engine displaced 908 cc, and made peak power at 9,500 rpm. The bike even had a flush, aircraft-style fuel cap rather than the common-at-the-time twist cap.
On full afterburners, er, throttle, the Ninja would roar through the quarter-mile in under eleven seconds, and on to a top speed of 150 mph. And this was in 1984! Lined up next to another icon of the age, a Lamborghini Countach, Maverick's Ninja would cross the traps at the end of a drag race some four seconds ahead of the scissor-doored Italian wedge. That's long enough to belt out "Highway to the—" – whooshes past Lamborghini – "danger zone."
Article content
More On This Topic
Motorcycle Review: 2021 Kawasaki KLX300SM

Cruise like Cruise: 1979 Porsche 928 from 'Risky Business' headed to auction
It wasn't just fast in a straight line, either. At the Isle of Man TT race, probably the most dangerous type of motorsport to still exist, the Kawasaki factory racing team finished a dominating first and second place in their first outing.
Really, though, it was the movie that made the bike a star, encouraging those of us who were years away from getting a driver's license to pop wheelies on our BMXs and pretend to be Maverick. Very few of us would grow up to be fighter pilots. Not all of us became riders. But we could dream.

Reference-driving.ca