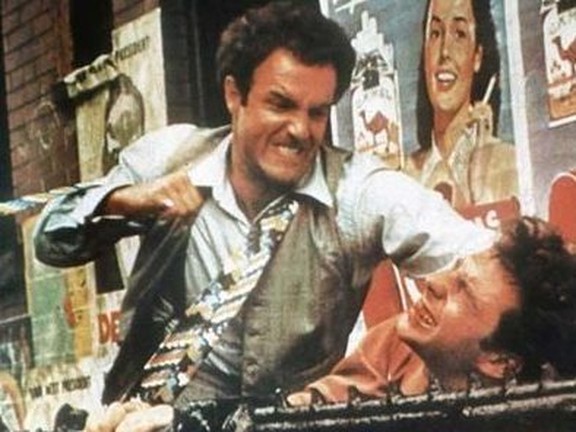 Article content
Iconic actor James Caan didn't just play a gangster on the big screen, he was hooked up with the Colombo crime family in real life, former Gambino underboss Salvatore 'Sammy the Bull' Gravano claims.
Article content
Godfather star Caan, 82, died Thursday.
When news of his death broke, Gravano — whose testimony famously torpedoed boss John Gotti — was being interviewed by Meghan Kelly.
Gravano claims that Caan had to ask boss Joe Colombo for permission to appear in The Godfather as the fiery Sonny Corleone. The gangster was present at the time.
"He was in the mob," Gravano told Kelly. "James Caan was in — he was hooked in with the mob."
Gravano continued: "I was there when he came down and asked permission to be in that movie. I was there with (future boss) Carmine Persico. Joe Colombo gave him the role. He was connected with the Colombo family."
Kelly was skeptical, particularly since Caan was Jewish and not Italian.
Gravano responded that the actor wasn't a made man (Italians only) but an associate.
Article content
Caan's role in the 1972 blockbuster would earn him an Oscar nomination and mark his place in film lore.
"It's an associate of the mob," Gravano said. "In other words, he's on record now with the mafia as an associate."
"He's not a made member," Gravano explained. "He's not one of us, but he's an associate of the Colombos. Just like (Frank) Sinatra was."
Kelly quickly told viewers that Gravano's claims could not immediately be verified and said she would "feel uncomfortable if none of this is true, disparaging him on the day of his death."
Gravano was a key player in the Gambino crime family, orchestrating the fabled Christmas 1985 hit on boss Paul Castellano outside New York's Sparks Steakhouse.
He eventually rose to underboss under Gotti and had been known for his savvy ability to earn and keep a low profile. Gotti possessed none of those mob pre-requisites.
Article content
In 1991, Gravano flipped when he heard FBI wiretaps of Gotti discussing plans for the muscular mobster to take the fall for a slew of crimes. The underboss knew his days of him were numbered and began cooperating.
The result was that 39 gangsters — including the boss — were sent to prison.
Gravano now hosts a popular podcast on the underworld called Our Thing and is in demand as a speaker as well as movie and television consultant.
On the anniversary of the Castellano hit, Gravano told The Toronto Sun he no longer feared for his life and that many mobsters would eventually thank him for taking down John Gotti.
The flashy Gotti was bad for business.



Reference-torontosun.com