It's hard to be spontaneous in LA Not because people don't like to be impulsive and not because they don't want to make last-minute plans. But because of parking. The luxury of not having to think about parking is worth enduring small talk for forty-five minutes with a chatty Uber driver.
The other day, I spontaneously invited a friend over for dinner. She had two questions. Number one: what should I bring? And Number two: what's the parking lot like?
I told her I'm at a dead end at the bottom of a hill.
"What kind of hill?" She asked.
"To hill hill."
"Will I need a permit?"
"No. You can park near my car."
"I have an SUV will it fit?"
I paused. The silence hung in the air. Finally, I said, "I have no idea."
My parking situation is not good. But I rarely have visitors so it hasn't been a problem. The person who visits the most is my neighbor, Matt, and that's mainly because he can walk.
We summarized the briefing.
"I'm worried it won't fit," she said.
I reassured her it would.
Just as I thought the conversation was over, she texted me: "I'll be able to get out, right?"
I knew that was code for I'm going to cancel. She suggested we meet at a restaurant instead but since it was a Saturday night, she told me: "You'll never find a spot, so use the valet." I told her forget it, I'd see her next year.
Last week I was out with a friend at an Italian restaurant. Great parking! After dinner, my friend said, "Where to next?" I was in disbelief. You can never go to a second location if you have great parking. I learned that from Dateline: never go to a second location. It might sound ominous but consider the organizing it took to get to the first location. An "on the spot" decision means negotiating whose car to take and where to park and how to get back to the car left behind – Middle East peace can be negotiated in less time.
Also, I would never go somewhere after dinner unless it's home to bed.
Here are five things to do this weekend… with parking.
Love The Weekender? Share it with a friend and spread the word!
Must See
You have to see this. I went without knowing much about this German artist's work which heightened how incredibly moving it was. To say the paintings are large-scale is an understatement. It's a little bit breathtaking when you first walk into the room and you don't really get a sense of how towering they are until you're standing in front of them. They incorporate a lot of different materials—paint, terra-cotta, fabric, rope, wire, found objects, sediment of electrolysis, and metal—including copper and gold leaf. There's a supermarket cart, a luggage dolly, bicycles – all attached to the paintings intended to give a sense of displaced immigrants arriving in a new land, fleeing from war, oppression, and natural disasters. Timely!
Kiefer includes inscriptions in Hebrew from the book of Exodus and the names of the sons of Joseph who are also tribes. Themes of loss, meditation, and redemption. The exhibition is at the Gagosian at Marciano Art Foundation, a former Masonic temple, and while you're there, go to the reading room which is on the second floor and has been left untouched. There's a dusty Flinstones vibe. The setting for these works of art is striking – you walk into the darkened room and feel transported. Being inside the Exodus is way more appealing than being outside in regular life.
ANSELM KIEFER, EXODUS2022, INSTALLATION VIEW
Gagosian at Marciano Art Foundation, Los Angeles
When: Until June 16, 2023
Location: Gagosian at Marciano Art Foundation | 4357 Wilshire Boulevard, Los Angeles
Hours: Tuesday–Saturday 12–6 by appointment
Parking: On site.
go to
The Wallis Annenberg center offers a program called Sunday Funday– a series of free monthly family events. It's not every Sunday, just one a month. One fun day a month sounds good to me. Outside on the promenade terrace – the program varies and some of the performers are Story Pirates, bilingual songwriter and performer Nathalia, Klezmer band Mostly Kosher, children's musician Parker Bent, Broadway Babies and others. At noon, a dance instruction lesson with an instructor from the Debbie Allen Dance Academy – or maybe even Debbie Allen herself – will take place. What's the point of having a kid if not to have a dance lesson with Debbie Allen?
Sunday April 9th
Parker Bent
Dance Sunday: Salsa (Debbie Allen/Lyrik Cruz)Parker Bent
When: Through Sun Jun 11, 2023
Times: 11:00 a.m. to 2:00 p.m.
age: All ages
prices: free
Location: Wallis Annenberg Center for the Performing Arts | 9390 N. Santa Monica Blvd, Beverly Hills, CA, 90210
Guests are advised to wear comfortable shoes and a sunhat and bring a water bottle.
Parking: Self-parking is available in our underground garage (450 N. Crescent Drive) with entrances from Crescent Drive and South Santa Monica Boulevard.
$8.00 for Evening Performances – Flat Rate begins at 6:00pm.
$5.00 for Matinee Performances
Previously known as The Museum of Television & Radio, the Paley Center was founded in 1975 by William S. Paley, known as the father of modern broadcasting. Side note: it's worth reading his obituary from him in the New York Times.
The Paley festival is an opportunity to see some of your favorite tv stars sitting on stage with great lighting and talking about their work in person. Each event will have a screening of a special episode followed by a discussion and then an audience Q&A. Some of the shows at the festival this year are: "Abbott Elementary," "Yellowstone," "The Marvelous Mrs. Maisel" and "The Mandalorian." Yes, Quinta Brunson will be there.
Location: DOLBY THEATRE, 6801 Hollywood Blvd, Hollywood.
Festival dates: March 31 to April 4: Festival dates
Parking: Self parking. Entrances are on Highland Avenue and Orange Drive
Hourly Rate: $2.00 every 20 minutes/ $6 per hour.
Get Out!
I've done this one! Albeit twenty years ago. I was 35 and it was a birthday party for a friend who was turning 70. Suffice to say, this is an evergreen activity for all ages and it reminds you how much nature there is in Los Angeles. Opened in 1929, the Sunset Ranch has been offering day and evening horseback rides for over 50 years. Also, being on horseback makes LA seem less-Entourage-more-yellowstone. There are several different trails to go on. Take the Mulholland Trail Tour for a one-hour ride ($75) or the Mt Hollywood Trail for a 2-hour guided tour through the hills of Griffith Park ($165). From this trail you can see the Hollywood sign, Griffith Observatory and Downtown. There's also a two hour evening tour ($175) which, unsurprisingly, includes the sunset.
Sunset Ranch is a family-owned business – which we love.
location: 3400 N. Beachwood Dr., Los Angeles, CA 90068
Sunset Ranch sits at the top of Beachwood Dr. in the Hollywood Hills. At the very end of Beachwood Dr, go through the gate.
Parking: PARKING IS LIMITED so the ranch suggests taking a taxi, UBER or LYFT.
Call: 323–469-5450 for more info
go see
This powerful Anna Deavere Smith drama originally debuted as a solo performance in 1993 at the Mark Taper Forum and it's back now with a revised version, directed by Gregg T. Daniel, and awarded for a five-person cast. It follows the aftermath of the verdict in the police beating of Rodney King and speaks directly to the heart of the issues of race and class.
My friend, whose taste I trust (rare!), found it to be an incredibly powerful piece, especially for people who were alive during the Rodney King riots. It's a relevant history lesson to people who weren't as engaged as they should have been and didn't know the divisive racial politics of LA (not just black/white, but Asian and Latino) well. "It's shocking, yet again," he said, "to see that video. Even after watching George Floyd be murdered on camera. That video of cops kicking Rodney King in the head – with absolutely no justification – is still massively painful to watch 30 years later. And raises the question: What's happening RIGHT NOW that isn't being captured on camera?"
Location: Mark Taper Forum | 135 N Grand Ave, Los Angeles, CA 90012
Parking: Self-parking is available in The Music Center Garage for $10 at the Grand Ave entrance. (Please note: for weekday matinees arrive between noon and 2pm and you will be charged $10. Parking before noon is $20.) The garage sometimes fills up on dates when all three theaters at The Music Center are operating.
Valet parking is available for $23 at The Music Center's Hope Street entrance.
Suggestions? Thoughts? Write to me here: [email protected]
Check out all our other newsletters here.
Ariel Leve is an author and award-winning journalist. Born in New York City, Ariel grew up with her mother de ella, a poet, in Manhattan. At the age of five, she began traveling to Southeast Asia, where she spent part of the year living in Bangkok, Thailand, with her father de ella, a lawyer.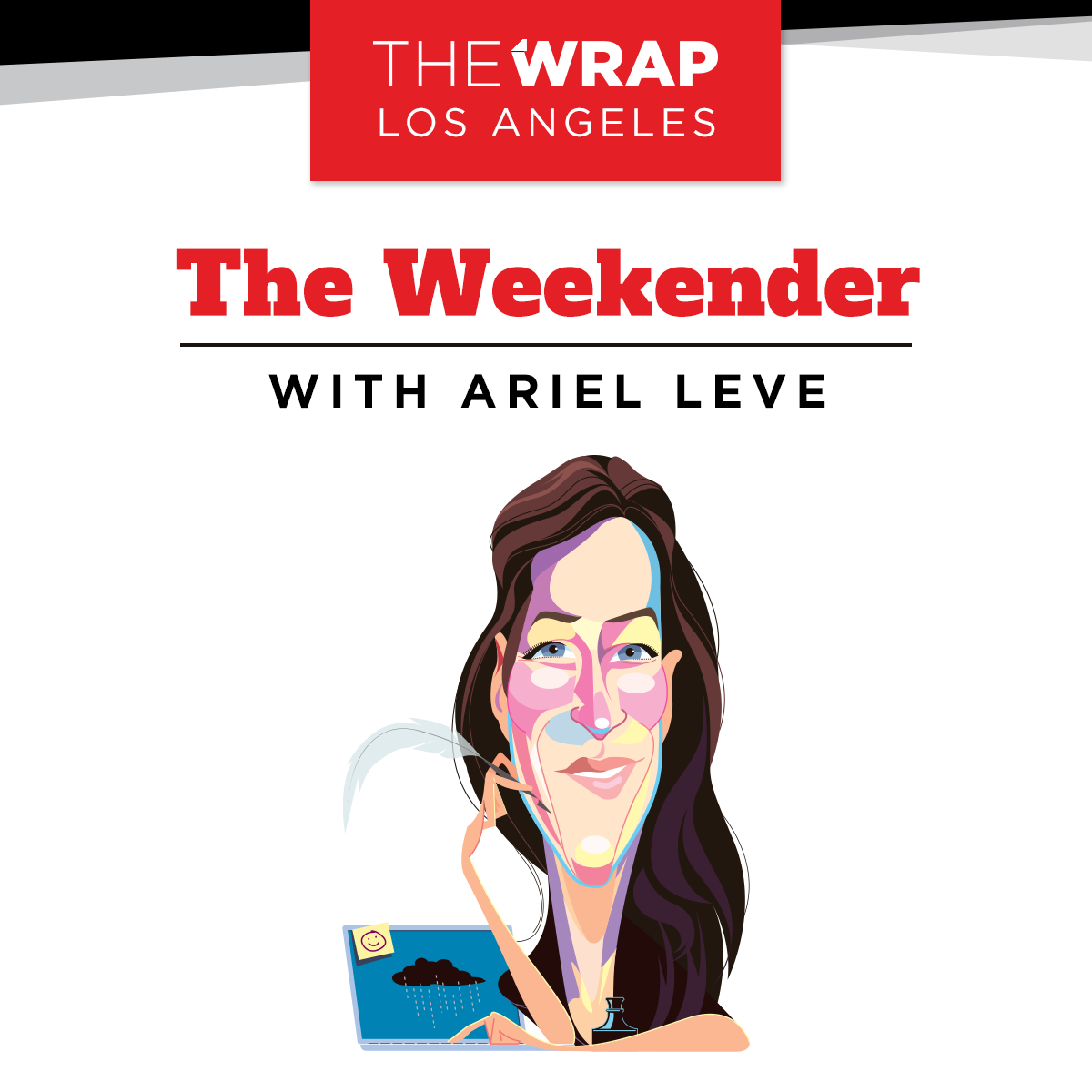 Reference-www.thewrap.com