When the San Diego Comic-Con moderator of the "Project K" Hall H panel said this was the first Indian film to ever come through the convention, it almost seemed impossible. But some haphazard googling confirmed it's true, not counting bootlegs from back in the day when those vendors were still allowed here.
So it makes sense that the massive show the producers of the science fiction action film — they call the genre "Spice Punk" — put on in Hall H was as much hype for this particular movie as it was for India's film industry itself. The panel opened with a performance by an all-male drum line joined midway by an all-female dance troupe clad in white and carrying electric torches.
This was followed, after some banter between the moderator and producer Rana Daggubati, a panel guest who practically served as co-moderator, by a sizzle reel devoted to extolling not just the storied careers of the stars of "Project K," but Indian cinema itself.
All of this was underscored by an extremely enthusiastic crowd of fans brought in by the production to show support for people who might be somewhat unknown to Americans but who in India are megastars.
"Project K," also called "Kalki 2898 AD," stars some real heavy hitters: Prahbas, Ashwatthama, Kamal Haasan, Deepika Padukone, Disha Patani and Pasupathy. Prahbas (greeted to shouts of "Rebel Star") and Hasan were among those there in person while Ashwatthama zoomed in. Their conversation was largely focused on explaining the film to the audience without spoiling too much, while also noting its landmark status for a film industry, so panelists said, that does not typically do big-budget sci-fi epics.
Directed by Nag Ashwin, "Project K" is still mainly under wraps story-wise, and neither the panel nor the teaser they debuted during it — which you can watch in the video above — particularly cleared up precisely what it's about. Indeed, the teaser seems to acknowledge the blank spots when the character played by Ashwatthama asks, "What is Project K?" Yeah, we'd like to know, too!
We can say based solely on the visuals from the trailer, however, is that it's awesome. As the panelists noted again and again, the setting draws extensively from Indian cultural tropes and mythology, which somewhat drew to mind the 2001 historical epic "Asoka" from director Santosh Sivan as much as it did "The Chronicles of Riddick." Cool stuff, either way.
Watch the first teaser trailer for "Project K" in the video above.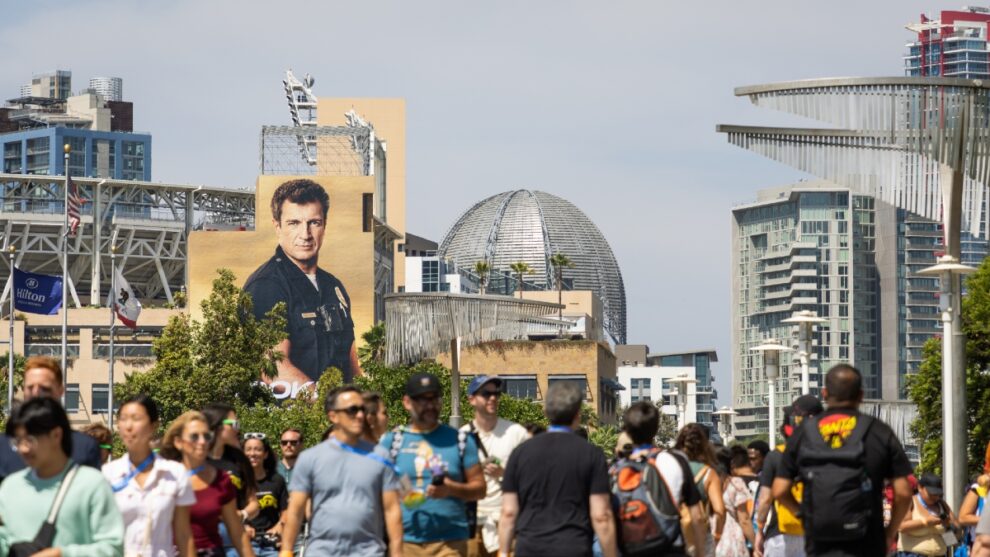 Reference-www.thewrap.com